Buy a Foam Machine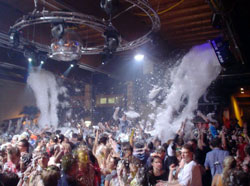 Foam party with a MBN F-630If you are interested to buy a foam machine or foam cannon, or if you need professional concentrated foam fluid for foam parties, feel free to contact us directly.
info@foam-party-machine.com
Telefono: +39 0472886535
Rental prices for photo shootings or television shootings on request.
Gladly we make an individual offer for your party.